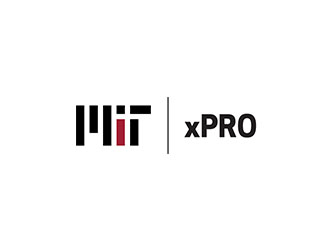 By: MIT xPRO on January 4th, 2023
3 Minute Read
Learn Future-Ready Skills to Enhance Your Career
New year, new job skills!
If building your skill stack or enhancing your career is one of your New Year's resolutions, you can achieve your professional education goals without disrupting the career you already have. One of the simplest and most effective paths to continuing your lifelong learning is taking an online course.
Taking an online course can help you:
Strengthen your existing skill set
Show employers that you are future-ready
Discover areas of interest you'd like to explore when you are ready to change careers
What to Know before Taking an Online Course
If you're ready to take the next step toward advancing your career in the new year, here are a few things to help set you up for success in an online course.
Picking the right course
To experience the true value of online learning, you'll need to pick the right course. Ideally, this course will suit your learning needs and your schedule.
For instance, if you're more of a hands-on learner, you'll want to find a course with an engaging curriculum that includes a variety of interactive activities. And if you have a busy schedule, you may need the flexibility of an asynchronous course, which allows learners to complete work at their own pace.
Taking advantage of your employer's learning & development (L&D) program
Workers have made their demands for professional development initiatives clear, and many employers have heeded the call, adopting progressive L&D strategies to drive job satisfaction and employee retention.
Before enrolling in an online course and shouldering the financial investment yourself, find out what options are available through your employer's L&D program. MIT xPRO has even developed a downloadable training request template that you can use to start the conversation with your manager.
Ditching the prerequisites
Building your skill set doesn't have to mean starting from scratch or enrolling in a graduate program. There are many online courses available to learners who have no previous experience in a topic. For example, the MIT xPRO courses listed in this blog post don't require any prerequisites!
Top Job Skills to Keep Professionals Resilient in THE NEW YEAR
As you determine where your online learning path will take you, let these critical job skills guide you toward staying competitive and resilient:
Adaptability
A new year brings new changes—and depending on the global economic climate, those changes could be disruptive. Pay close attention to trends, and be ready to reinvent yourself professionally. Online learning is an effective way to continue pivoting and enhancing your skill set in relevant areas.
Critical thinking
Problem-solvers make better managers, leaders, and colleagues, and critical thinking empowers individuals to become better problem-solvers. Critical thinking has always been a highly sought-after skill in the workplace, so adding it to your skill set could take your career to the next level.
Communication
The ability to communicate effectively, whether through data storytelling and coding or good old-fashioned writing and speaking, will increase your value at your current organization and make you an attractive candidate in any industry.
Online Learning Starts Here
Ready to embrace change, enhance your skill set, and continue learning? MIT xPRO is with you every step of the way. Our professional development courses, led by world-renowned experts in their fields, make learning accessible anytime, anywhere. Check out our course catalog to learn more.
Cheers to finding opportunities for resilience and growth in the new year!