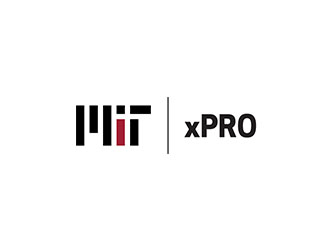 By: MIT xPRO on February 16th, 2022
2 Minute Read
How to Set Yourself Apart in the Job Market with Online Coursework
Taking an online course or earning a certificate online is a popular way to show employers that you're staying up to date on the latest topics within your industry. If you're changing careers or just starting out in a new field, taking an online class also demonstrates your ability to learn new skills – a trait that many hiring managers look for in qualified candidates.
How can online learning help you find your next job?
Here are 4 ways that you can use online coursework to demonstrate your value to employers:
Let your network know that you are learning online.

Chances are there is someone in your network who is hiring or knows of a position that could use that new set of skills you just mastered online. Most online learning platforms offer downloadable signed certificates that you can easily share on social media. So, go ahead and share your accomplishmentwith your networks, and make sure to tag your instructors!
Adding your course certificate to your LinkedIn profile or personal website is a great way to demonstrate that you are ready to apply your new skills in the workforce.


Show off your grades.
If you're no longer a recent graduate, you may get conflicting advice on whether to include your GPA on your resume. But we think acing an online course or program is worth bragging about! While grades aren't the most important takeaway from an online course, they do help employers quantify your expertise in a given topic. If you're taking a pass/fail course, consider including qualitative data, such as positive instructor feedback, in your cover letter or resume.


Share your projects. Hiring managers and employers appreciate when candidates can apply newly acquired knowledge to industry or real-world examples. Did you complete a capstone project in your latest online program? Share the key findings and relate them back to your desired industry or position. Was it a group project? Make sure to be specific about your individual contributions.

Highlight ancillary skills. Many technical courses and programs require learners to use industry standard softwares or tools. Make sure to add any newly-acquired competencies to your resume's "Skills" section!
Decision-makers across industries seek employees who can add value to their organizations. For hiring managers, a candidate with the right set of skills may still not be the best fit. The ideal candidate is one who has those skills and also demonstrates consistent willingness to learn and grow. If you're ready to enhance your skill set and keep learning, MIT xPRO is with you each step of the way. Explore our upcoming online offerings today.