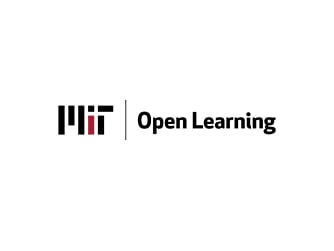 10 Resources for Learning Data Science Online from MIT Open Learning
It's no surprise that data science savvy professionals are in high demand in today's job market. With a 650% increase in data science jobs since 2012, now is the time to familiarize yourself with data science and other key topics in computer science.
Learning data science online doesn't have to be expensive or intimidating. MIT Open Learning offers a number of online data science resources that range in cost and time commitment, including courses and programs from OpenCourseWare, MITx Refugee Action Hub (ReACT), and MIT xPRO. To better understand the benefits of these different resources, scroll to the comparison chart at the end of this post.
Whether you need to brush up on basics, take a deep dive, or gain a credential that can be used to further your academic or professional goals, MIT Open Learning has an online data science course for you!
Get started by exploring the online data science learning resources below:
An
MITx
Online course that teaches how to harness and analyze data to answer questions of cultural, social, economic, and policy interest. Can be taken as part of the Data, Economics and Development Policy MicroMasters® Program, or as a standalone course
An online
MITx
course delivered through edX on how to use Python 3.5 to solve real-world analytical problems.
An introductory online
MITx
course delivered through edX, on using computation to understand real-world phenomena.
An MIT
OpenCourseWare
course aimed at students with little or no programming experience that provides an understanding of the role of computation in problem solving, and the confidence to write small programs.
A series of 5 online MITx courses delivered by edX, that teach the foundations of data science, statistics, and machine learning to help learners solve complex challenges with data. Completing the MicroMasters program can earn you a credential that can be used as credit toward a Master's program at MIT or other participating global institutions.
A three-course certificate program delivered through MIT xPRO and Emeritus that offers hands-on coding and market-ready developer skills.
A
6-month program delivered through MIT
xPRO
and Emeritus that offers cutting-edge skills to advance your data engineering career.
A yearlong
online program of 3 online
MITx
courses delivered through edX, as well as interactive workshops, with
the goal
of opening up education and employment pathways for talented
refugees, displaced populations, and underserved communities worldwide.
A short online
MITx
online course delivered through edX that will teach you how to analyze qualitative data.
An MIT OpenCourseWare course that introduces statistical data analysis topics like applied probability, sampling, estimation, hypothesis testing, linear regression, analysis of variance, categorical data analysis, and nonparametric statistics.
RESOURCE NAME

IDEAL FOR

CERTIFICATE

PRICE

- Social scientists

- Those interested in the DEDP MicroMasters program.

MITx Certificate

FREE to Audit

$100 - $1000 USD to Pursue Certificate, depending on ability to pay.

Introduction to Computer Science and Programming Using Python

- Those who want a stepping stone to advanced computer science courses

- Those who want a foundation in Python.

MITx Certificate

FREE to Audit

$75 to Pursue Certificate

- Learners who have completed Introduction to Computer Science and Programming Using Python

- Those with prior Python programming experience

MITx Certificate

FREE to Audit

$75 to Pursue Certificate

- Casual learners who want to get familiar with or brush up on computation and problem solving

N/A

FREE

- Those who want rigorous online training in data science

MicroMasters Program Credential upon program completion

Earn an MITx Certificate per course

$300 to Pursue Certificate per MITx Course

$1,350 To Purchase Full Program

Professional Certificate in Coding: Full Stack Development with MERN

- Career starters

- Career builders

- Career switchers

MIT xPRO Program Certificate

$6950 USD

(Flexible payment and group pricing available)

- Career starters

- Career builders

- Career switchers

MIT xPRO Program Certificate

$6,950 USD

(Flexible payment and group pricing available)

ReAct Certificate in Computer and Data Science Program Application from MIT ReACT

- Registered refugees, asylees, or displaced persons

- Low income citizens of Jordan, Colombia, Uruguay and Uganda

MIT ReACT Certificate

FREE

- Those who want to know what to do with qualitative data once it is collected.

MITx Certificate

FREE to Audit

$79 to Pursue Certificate

-Casual learners who want to get familiar with or brush up on statistical data analysis

N/A

FREE