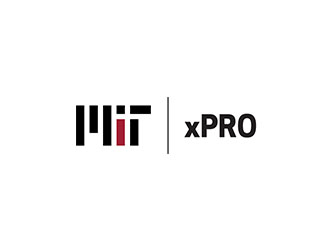 By: MIT xPRO on August 22nd, 2022
3 Minute Read
HR Trend Report: Education Perks Are Critical to Today's Workers
Did you know that 94% of employees say they would stay at a company longer if it invested in workplace learning?
Today's workers are making their demands for professional development and continuous learning initiatives clear. HR professionals, people managers, and chief learning officers must be willing to meet these demands to help their organizations remain competitive.
The Imperative to Prioritize Workplace Learning Now
The pandemic catalyzed what has become known as the Great Resignation, and many reputable sources believe there are no signs of this trend slowing down. According to a McKinsey report from July 2022, 40% of workers plan to leave their current jobs—a figure that remains unchanged from 2021.
While numerous factors are driving this trend, one thing is certain: to avoid attrition, employers must provide a work environment that incentivizes employees to stay. A commonly overlooked way to achieve that goal is prioritizing learning and development (L&D).
How Learning and Development Helps Companies Retain Talent
L&D initiatives such as employee development and tuition reimbursement have mutually beneficial outcomes for employers and employees.
Employees appreciate these opportunities, ranking professional development higher than health and wellness programs on the scale of desirable in-office perks. As a result, employees with access to workforce learning offerings are 15% more engaged at work and have 34% higher retention.
But improving employee engagement and retention aren't the only notable advantages for employers. Companies that promote a culture of continuous learning are better able to upskill their current employees, promote from within, and encourage innovation—key factors that contribute to long-term growth and success.
Prioritizing L&D also helps employers attract new employees. In one survey, 84% of tuition assistance recipients responded that access to this perk heavily influenced their decision to join the company.
MIT xPRO Corporate Learning and Enterprise Solutions
When it comes to professional development, online learning is one of the simplest and most effective avenues to success, providing learners with flexible, remote courses that they can fit into their busy lives.
MIT xPRO offers corporate learning and enterprise solutions for organizations looking to transform their workforce through online learning programs and courses. We provide a variety of online learning solutions:
Individual or group enrollment. Register participants in pre-scheduled online courses, with significant group discounts available for teams.
Customized programs. Develop educational experiences designed to address your specific business challenges on a schedule and platform that fits your needs.
Corporate partnerships. MIT xPRO works with distributors all over the globe to package content exclusively for your company's platform.
MIT xPRO's corporate learning and enterprise solutions have helped brands like General Motors, Shell, and Ford Motor Company set new internal standards for knowledge and skills.
It's Time to Heed the Call
The data is clear: workplace learning matters to today's employees. Companies wishing to remain competitive in the coming years will heed the call to provide this benefit. Global giants like Amazon, AT&T, Pixar, and Etsy are already ahead of the curve with their incredible L&D strategies.
But even smaller companies with less established workforce learning programs can begin making a meaningful shift toward developing their own L&D approaches.
If you're interested in upgrading your company's learning strategy, please inquire today.