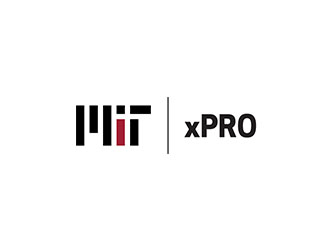 By: MIT xPRO on May 10th, 2023
5 Minute Read
The Competitive Advantages of Online Corporate Learning
Online corporate learning is one of the most effective ways to deepen your team's knowledge and expand their abilities regarding everything from the most ground-breaking emerging technologies to so-called "soft skills" like critical thinking.
Need some convincing that implementing a corporate learning plan is a smart move for your organization? Franklin Mathieu, Senior Director of Sales at MIT xPRO, has witnessed the positive impacts first-hand among many clients.
Mathieu recently sat down with us for an interview on the competitive advantages of enterprise online learning. Keep reading for his invaluable input.
What reasons might a leader have to implement a corporate learning plan?
"There could be a number of reasons to implement a corporate learning plan," says Mathieu, adding that "there is always a strategic initiative within a company," such as staying ahead of the competition or gaining the largest market share in a particular industry.
Quality products and services are key to achieving these initiatives. "But quality products and services don't just happen; they're cultivated by people who are really good at what they do," notes Mathieu. Ambitious companies must prioritize not only investing in the best people but also nurturing and developing talent, which they can do with corporate learning.
What are the top benefits of corporate learning from a business perspective?
From staying ahead of the competition to improving productivity and efficiency to retaining talent and driving internal career advancement, the business case for developing a strong corporate learning program is clear.
Staying ahead of the competition
"If you're bringing in the best talent, putting them in the best facilities, offering them personal and professional growth opportunities, and supporting their innovation mindsets, it's likely that if your business faces challenges with its products or services, these employees will have the requisite skills to fix problems, mitigate risk, and do whatever else is necessary to keep your organization ahead of the competition," explains Mathieu.
Investing in employees' ongoing professional development is an important piece of this puzzle. "Often what happens is organizations will discover that they have a deficit in a particular area (e.g., leadership, technical skills) and determine that they need to have the right people leading the charge to maintain their company's market advantages," says Mathieu.
Increasing productivity and efficiency
The best corporate learning initiatives bridge the critical gap between knowing and doing.
"MIT xPRO courses first give learners the information they need, then ask them to do something concrete with that knowledge," explains Mathieu. "As a result, learners can take these experiences back to their organization and implement the skills they've acquired to be more productive and efficient in their job function."
Retaining talent and driving internal career advancement
Workplace learning matters to today's employees, and companies that prioritize corporate learning initiatives maintain a competitive advantage over competing employers.
These companies also have more opportunities to promote employees from within their organizations. "Career advancement is a big benefit of corporate learning," says Mathieu. "A number of the enterprises we have worked with have identified groups of people to enroll in a leadership training program to help them acquire new skills and operate within different frameworks: cultural, political, and strategic."
He explains that MIT xPRO has courses to support learning journeys within each framework. Does an employee need to better understand the hierarchical structure of their organization? There's a course for that. Do they need to know how to advance innovative ideas and get their voices heard? There's a course for that, too.
Providing opportunities for internal career advancement not only improves employee retention but also supports the overall success of an organization. Mathieu challenges leaders to consider: "What kind of people are you keeping if you aren't developing their careers? Why do you want to keep people who aren't interested in improving the efficacy and efficiency of their work?"
What are the advantages of online learning compared to other training methods?
Mathieu shares that flexibility is a significant advantage of online learning. MIT xPRO's asynchronous courses allow participants to learn at their own pace, with world-class instructors guiding them through a structured format. Industry leaders also contribute to the courses. This "secret sauce" combining MIT professors and other industry leaders creates a high-level educational experience for learners that wouldn't necessarily be possible in an in-person class.
Many professionals who work 50-60 hour weeks understandably worry that they don't have the time to do coursework in addition to their primary job. Mathieu empathizes with this valid concern but has this to share as motivation: "What happens for many people is they start a program, and suddenly they see the benefits of it: work that took them 10 hours now requires fewer hours. The upfront investment in their professional development helps them earn back time."
Do you have any examples of clients you've worked with who have seen a positive impact from online learning?
MIT xPRO routinely works with Fortune 2000 organizations and government agencies, but one client that stands out to Mathieu is the U.S. Department of Defense's Naval Air Systems Command (NAVAIR) organization.
NAVAIR participates in MIT xPRO's Architecture and Systems Engineering: Models and Methods to Manage Complex Systems four-course online program.
"NAVAIR has gained significant value from this program, which focuses on taking any concept from inception to documentation processes," explains Mathieu. "The program helps to ensure that everyone in NAVAIR is using the same language and tools, which has a two-fold effect: 1) projects are executed and delivered faster, and 2) there are fewer discrepancies and mishaps associated with product development."
NAVAIR'S Systems Transformation Director Jaime Guerrero had this to say about his team's experience with the program, according to MIT News:
"We came out of [the program] and realized we needed to require a lot of our senior leaders here and some of our chief engineers because it is not about making them modelers or making them experts in the process. It's about informing them of how this model-centric method is going to help us as an organization. Leaders have to be in agreement and push in the same direction to make this quick transformation happen."
What's the best way to get started with a corporate learning program?
Mathieu advises organizations interested in starting a corporate learning program with MIT xPRO to begin by having a conversation with a strategic initiative manager. This individual will seek the answers to questions like: What is happening within your particular sector, industry, or organization? What is the catalyzing event causing you to want to explore these professional development avenues?
"Once we understand what's keeping a company's c-suite up at night, we can then look at our catalog to determine the ideal corporate learning solution," says Mathieu, adding that if MIT xPRO doesn't have the right offering, the team will extend their search to MIT Professional Education, MIT Sloan School of Management, and other members of the MIT network.
Ready to take the next step toward implementing an enterprise online learning plan for your organization? Fill out the form on this page, and a member of our team will be in touch with you soon!