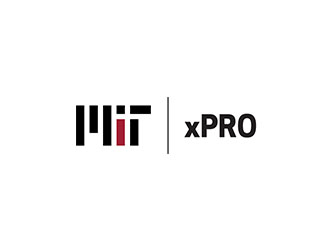 By: MIT xPRO on February 8th, 2021
3 Minute Read
These Free Webinars Feature MIT Faculty and Cover the Latest Issues in Emerging Technology
Technology Insider | Online Education | Professional Development | Manufacturing | Engineering
It's easy to get overwhelmed by all of the free educational webinars and online learning resources available today. The good news is that it only takes an hour to gain new insights from MIT faculty on the latest topics in emerging technology and workforce learning.
Ready to explore applied technology-driven business, quantum computing, machine learning, systems thinking, or the economic value of additive manufacturing? Register to view any of these live or on-demand MIT faculty-led webinars:
1. Webinar: Inside MIT xPRO's Quantum computing fundamentals program

In this on-demand webinar, MIT's Dr. William Oliver discusses his online two-course program, Quantum Computing Fundamentals. This presentation will cover who this program is meant for, how it is structured and the focus of each course, hw the content is delivered, and ho is involved in the course.

This webinar is pre-recorded. Register to view instantly. >>

2. Confronting the Economics and Value of Additive Manufacturing

Join MIT Professor John Hart as he introduces approaches estimating the cost of components produced by AM, as well key considerations including materials, machine productivity, and post-processing.

This webinar is pre-recorded. Register to view instantly. >>

3. DeMISTIFYING MACHINE LEARNING FOR ENGINEERING AND PHYSICAL SCIENCES

Join MIT Professor Youssef Marzouk in discussion about the audience, content, and learning outcomes of his two-course online machine learning certificate program.

This webinar will occur on March 25th. Register here to join the conversation live.

4. Applying System Thinking in Technical Environments

The products, processes, and projects that we work on are increasingly complex and interrelated systems. Systems thinking helps individuals and organizations examine complexity and simplify it.

In this on-demand webinar, MIT Professor John Sterman discusses his five-week online system thinking course.
Did you know that MIT xPRO frequently hosts free live webinars and Q&As, led by MIT faculty? These virtual presentations discuss the ins-and-outs of MIT xPRO's courses and programs and cover special topics in emerging technology and workforce education.
Take the next step in your online learning journey by exploring MIT xPRO's upcoming free webinars