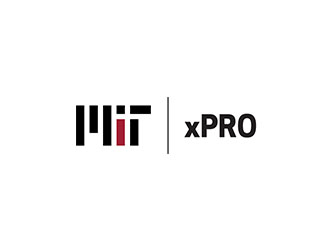 By: MIT xPRO on May 27th, 2020
6 Minute Read
These webinars could help you discover your next online course
Online Education | Professional Development | Manufacturing | Quantum Computing | Engineering | Negotiation | Machine Learning
There are more online learning resources to choose from than ever before. If you're looking to learn emerging technologies or prepare your workforce for digital transformation an informational webinar can help you explore the content, structure, and learning outcomes of a prospective online course.
Explore online courses and programs in topics like additive manufacturing, leadership, machine learning, negotiation, systems engineering, and quantum computing. Register to view any of the MIT-faculty led on-demand webinars below.
1. Additive Manufacturing for Innovative Design and Production

3D printing is transforming how products are designed, produced, and serviced. But knowledge of the fundamental principles of additive manufacturing is one of the main barriers to its rapid adoption.

In this on-demand webinar, MIT Professor John Hart discusses the audience, content, and learning outcomes of his online additive manufacturing course:
2. Architecture and Systems Engineering

To ensure that the engineering workforce has continual training and access to the latest knowledge, MIT xPRO offers a four-course online systems engineering certificate program.

In this on-demand webinar, MIT's Dr. Bruce Cameron discusses the content covered, and how it has aided organizations' engineering strategies.
3. COVID-19 and the Engineering Workforce: A Candid Discussion

In the face of COVID-19, the engineering workforce is tasked with driving projects under high-pressure conditions while collaborating or overseeing distributed teams.

In this on-demand webinar, MIT xPRO instructor Dr. Bruce G. Cameron participates in a candid discussion on the pandemic's effect on the workforce.
4. Machine Learning, Modeling, and Simulation: Engineering Problem-Solving in the Age of Ai

The advent of big data, cloud computing, and machine learning are revolutionizing how we approach our work. But engineers lacking experience in modern computational methods might feel left behind.

In this on-demand webinar, MIT Professor Youssef Marzouk discusses the audience, content, and learning outcomes of his two-course online machine learning certificate program:
5. Metal Additive Manufacturing: Technology, Design, and Scale

Register to view instantly >>

In this on-demand webinar, MIT Professor and MIT xPRO instructor John Hart discusses the spectrum of metal additive manufacturing technologies, including laser powder bed fusion, directed energy deposition, and binder jetting.

He also summarizes examples of industry applications and the key economic considerations of effective business cases.
6. Negotiating to Create Value

The most effective negotiations aren't always about winning, but rather about getting good results for ourselves and our negotiating partners while maintaining positive working relationships.

In this on-demand webinar, MIT Professor Lawrence Susskind discusses the audience, content and learning outcomes of his four-week online negotiation course.
7. QUANTUM COMPUTING FUNDAMENTALS

Pairing MIT expertise with IBM's cutting-edge tools, MIT xPRO's two-course online quantum computing program is designed to help learners build a foundation of quantum knowledge.

In this on-demand webinar, MIT's Dr. Will Oliver discusses the audience, learning outcomes, and hands-on practice with the IBM Q experience that learners can expect from this online certificate program:
Deciding which online course to take can be daunting. No matter how you choose to learn, make sure you get most out of your next online course by utilizing every tool for engagement. MIT online learning experts recommend thinking critically about your own approach, and working to improve it through peer-to-peer feedback, interactive exercises, practice, and self-reflection.
Take the first step in your online learning journey by signing up for one or more of the free webinar from MIT xPRO above!