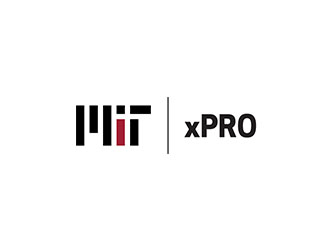 By: MIT xPRO on July 31st, 2020
4 Minute Read
The Moment is Now: 5 Ways to Accelerate Digital Readiness Across Your Organization
The coronavirus pandemic has up ended the business world, education, and the workplace and landed us in a protracted moment of uncertainty and disruption. Companies are scrambling to manage distributed teams and coordinate work remotely, while retaining customers and finding new sources of revenue. Some must fully reinvent themselves to survive, as their traditional markets have shrunk or disappeared entirely.
Many forward-looking organizations are building capabilities for innovation and digital transformation – readying their teams to create new business opportunities.
How

ready are your people to embrace digital transformation?
Current conditions have dramatically accelerated the shift toward digital technology that experts have been talking about for years. As organizations grapple with how to adopt emerging technologies, new tools are also creating new opportunities.
Consider Partners Federal Credit Union. which developed an app that offers core banking, coupons from local merchants, and a financial education portal. Partners has seen a 20 percent increase in remote deposits and a 64 percent increase in mobile card payments since launch.
Even before the pandemic, an IBM study found that, as a result of artificial intelligence (AI), 120 million workers will need to develop new skills or even be transitioned into different jobs in the next three years. The workforce development needed for this rapid transition goes beyond teaching employees how to use a smartphone app or work on a project through an online collaboration platform. Professionals across all functions need a more comprehensive and nuanced understanding of how technology is changing what consumers expect. Leaders need a willingness to think creatively about how technology opens up new opportunities for their organizations.
"We see organizations looking to expand both skills and mindsets related to emerging technologies, from machine learning to quantum computing," says MIT xPRO's Senior Director of Sales, Franklin Mathieu. "There is a recognition that professionals across all functions need to build these capabilities. Today, many face a sizable knowledge and skills gap." Companies are also looking to develop deeper and more sophisticated understanding of these technologies for key roles such as research and development and product innovation.
We spoke with Mathieu about how progressive organizations are rapidly upskilling their teams to leap ahead in these challenging times. He is particularly seeing rapid advancement in manufacturing, transportation, and energy -- industries traditionally viewed as "offline" or "old economy."
Here are five ways MIT xPRO sees organizations getting their people digital-ready now:
#1 Building on the path created by remote work to scale re-skilling. During quarantine, workers from every function are getting much more comfortable with technology. Whether logging into a Zoom team meeting, using a mobile app to place an order, or keeping up with the latest company news on Slack, previous tech hurdles are dissolving. Many organizations are taking advantage of this shift by introducing new technologies that build organizational capabilities. Leaders are also using established meetings, platforms, and communications to educate teams on everything from cybersecurity to collaboration tools.
#2 Helping people understand why technology is a key driver for the future success of the organization. When senior executives share their vision for the future with their employees, it illustrates the importance of personally building these skills. How will these new capabilities make their jobs better and contribute to the long-term success of their companies? We see learning teams aligning talent development with the vision from senior leaders. They are preparing leaders and managers across their organizations to help their teams identify the specific skills they need in an increasingly digital environment and create a plan to develop those skills.
#3 Offering new online learning experiences to address critical gaps fast. HR and training teams are using online learning to provide training more rapidly on emerging technologies. Some roles need more comprehensive learning for a deeper and more complex understanding of the structures and frameworks of emerging technologies. However, the ability to customize the delivery and choose between shorter modules or more in-depth courses offers the flexibility companies need to address the needs of employees throughout an organization. Managers can track progress and identify areas where additional development is needed across the team. We hear from organizations that they expect their teams will be able to assimilate new developments more readily because of this flexible, ongoing development.
#4 Closing the tech "knowing-doing gap." Knowing the definition of AI is quite different than interacting with a chatbot and imagining all the ways a chatbot could be used with your organizations' customers. So, along with building knowledge about emerging technologies, organizations are creating opportunities for employees to use and practice with new tools, and to work with their peers to use and apply them. Digital learning opens up new possibilities for interactive experiences with experts. We have seen a wide variety of successful approaches, such as special project assignments, innovation contests, bootcamps, and application-focused courses. These learning teams report that connecting development more directly with work has made a lasting impact.
#5 Spotlighting technology transformation progress to inspire and motivate teams. There are early adopters in every organization. Sharing stories from teams piloting technologies and new approaches - both the successes and failures - reinforces the message that digital is part of everyone's job. Many companies have seen a positive response to highlighting success stories through internal meetings, social media, and other online collaboration platforms. Actions like this can help create a culture of experimentation and growth and open everyone's minds to new possibilities.
Lifelong learning within the workforce is paramount for organizations to maintain a competitive edge in this era of digital transformation. Companies that are creating opportunities for their teams to deepen their understanding, develop new skills, and apply new tools to existing problems will be well-positioned to deliver on the potential of emerging technologies.