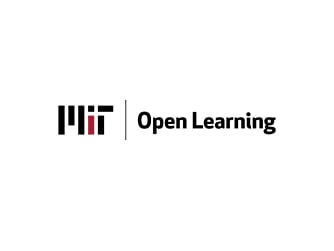 The Curve's Top 5 Posts of 2020
Technology Insider | Professional Development | MITx MicroMasters® Programs | MIT Open Learning
What can we take away from 2020, a year of unprecedented challenges? With more time online than ever before, many professionals found new virtual opportunities to deepen their knowledge and strengthen their skill sets.
As an online learning blog for professionals, The Curve did its best to keep up by providing insights from MIT faculty, instructors, and industry experts on topics from the investment boom in recommendation engine systems to digital readiness tips for distributed organizations.
Here are the five posts that The Curve's readers cared most about in 2020:
5. How Professionals from Any Discipline Can Benefit from Finance Training Online
All professionals benefit from strong finance understanding and capability as they make decisions, manage budgets, and work to advance new ideas and initiatives across their organizations.
MIT Sloan School of Management Professors Leonid Kogan and Deborah Lucas discussed how online learning programs can help financial professionals in The Curve's fifth most popular post of 2020.
4. How Remote Work Is Driving Digital Transformation in Design and Manufacturing
Engineers and manufacturing professionals in 2020 may have been asking themselves, "How can companies test their designs when they can't get into the building?"
MIT Mechanical Engineering Professor A. John Hart and MIT System Architecture Group Director Bruce Cameron answered this and other crucial questions about remote work and digital transformation in our fourth most popular post.
3. Learn to Innovate Online with These 6 Courses from MIT Open Learning

Professionals from all industries had to learn how to adapt and thrive in the face of disruption this year. However, these challenges also are creating significant new opportunities for growth and innovation.
Readers looking to learn innovation online found this list of 6 of our favorite MIT online innovation resources especially useful in 2020.
2. Ask MIT Experts: How Can You Get the Most Out of Your Online Course
Before COVID-19 kept us all at home and remote, most of us did not think twice about how educators build their online courses. However, as virtual classrooms became more prevalent, more learners were looking to The Curve for expert insights into online learning.
In The Curve's #2 most popular post of 2020, MIT Professor Larry Susskind discussed the differences between in-person and online teaching, the key elements learners should look for in their next online course, and how learners can make the most of their online learning experience.
1. Best Online Educational Resources for When You're Stuck at Home - With Kids!
As more employers adopted remote work policies and more schools dismissed classes, working parents found themselves at home with their kids and looking for ways to keep them learning online in 2020.
It's no surprise that The Curve's compilation of MIT's best free online educational resources for kids of all ages was one of the most popular posts of the year.
Keep growing in 2021. MIT xPRO offers application-focused online learning solutions for individuals and teams. Check out MIT xPRO's full catalog of online courses and programs.