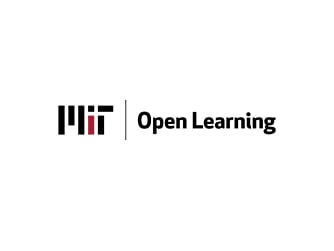 The 5 Benefits of Asynchronous Learning
Is your ideal online course synchronous – requiring you to be present for a virtual lecture on a fixed schedule? Or, is it asynchronous – providing pre-recorded materials to review on your own time? Knowing which model works best for you can help you get the most out of your next online course or program.
There are two types of asynchronous courses: ones that are completely self-paced and ones that include deadlines. All asynchronous learning leverages on-demand, virtual resources. Even synchronous courses that require learners to show up to lectures and complete assignments by a deadline, often include asynchronous elements.
So, should you enroll in an asynchronous course? Here are five reasons why the answer could be yes!
Five of benefits of asynchronous learning:
Asynchronous learning gives you more time to review concepts. If you have ever watched a video on 0.5 speed or downloaded a slidedeck after an in-course webinar, you have experienced a core benefit of asynchronous online learning. Self-paced or asynchronous coursework allows learners time to pause and review virtual materials until they fully grasp key concepts.


Asynchronous learning kickstarts in-course conversations.

Many instructors include asynchronous pre-work in their online courses, which gives every learner a chance to come into a forum or discussion with the same information. Providing learners with the time and resources to start at the same point allows for deeper and more productive conversations.



Asynchronous learning

makes content more digestible.

MITx MicroMasters in Finance instructor

Egor Metveyev explains

that asynchronous learning gives educators the ability to break core concepts into small, bite-sized modules. These

digestible chunks of information make course content clearer and more memorable for online learners.



Asynchronous learning expands your network by providing content to more participants

. We all know that taking an online course can connect you with hundreds, or even thousands of fellow learners. An asynchronous course provides the flexibility necessary for learners across the globe to participate, regardless of what time zone they're in. As a learner taking an asynchronous class, you can expect to see contributions from learners who you might never have met in a synchronous online course. This means that you can gain perspectives from and solve problems with a more diverse group of peers.



Learning asynchronously grants you access to a wider selection of instructors and experts

. Before online learning, students were required to be in close physical proximity to the classroom to receive instruction. Now, you can log on from anywhere to learn from world-class faculty or industry experts. Likewise, the options for educators have broadened; instructors can offer on-demand virtual content from a wider array of experts, who may not be in the same time zone or region.
If you're looking to digest complex content at your own pace, expand your professional network, or learn from experts across the globe, an asynchronous online course could be right for you. Regardless of where you are in your online learning journey, understanding how your instructor delivers content will help you choose the best online course for you.