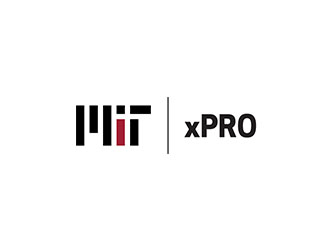 By: MIT xPRO on February 26th, 2020
2 Minute Read
Why Should You Learn Quantum Computing Online?
Technology Insider | Professional Development | Quantum Computing
The quantum computing revolution could empower companies and entire industries to solve previously intractable problems. As investment in quantum technology grows and tech giants vie for quantum advantage, demand for professionals with foundational quantum computing knowledge and hands-on quantum experience has never been higher.
Will an online certificate program in quantum computing give you a competitive advantage in the workforce of the future? We think so. Here's why:
Companies are planning to spend on quantum. Gartner included quantum computing in its "Top 10 technology trends for 2019," predicting that 20% of organizations will be budgeting for quantum computing projects by 2023. Those companies will need to invest in talent if they want to stay competitive in quantum computing.


Investment in quantum computing is growing with market demand. The market for enterprise quantum computing is reported to rise from $39.2 million in 2017 to $2.2 billion annually by 2025. Venture capital investors and governments have taken notice, with

technology

companies receiving around $450 million in private funding between 2017 - 2018 and the unanimously-passed National Quantum Initiative Act allocating millions in funding toward quantum training and research. The bill also earmarked $25 million per year though 2023 toward increased training in quantum computing, because...
There is a shortage of quantum talent. Regardless of industry, any company that deals with optimization problems or encrypted data will be impacted by quantum computing. As quantum computing becomes a reality, private enterprises and public programs are increasing investment in quantum research, training, and capabilities. Despite the demand, companies are facing a quantum talent gap.
For professionals interested in this emerging technology, there aren't many formal quantum computing training opportunities. That's why IBM Watson AI Lab has collaborated with MIT xPRO to develop an online quantum computing curriculum intended for professionals and leaders in business, government, and technology who are interested in the theoretical and practical aspects of quantum computing (QC).
MIT faculty and a global network of professionals are exploring a new frontier in computing with online quantum computing courses MIT xPRO. Get a preview of the program with this free Quantum Computing resource from MIT Professor Dr. William Oliver.