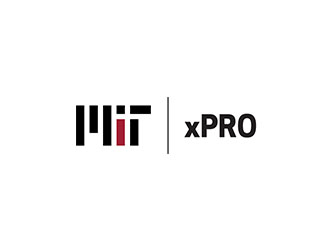 By: MIT xPRO on December 14th, 2020
4 Minute Read
Vaccine Biomanufacturing Breakthroughs: An Interview with MIT Professor Christopher Love
As the COVID-19 pandemic intensified across the globe in April 2020, and many cities and states shut down, Professor J. Christopher Love and his team returned to the MIT Love Lab to critical path work--developing a vaccine candidate for COVID-19.
The Love Lab has advanced a new paradigm for vaccine development that could dramatically shorten the time to bring new vaccines to market. With COVID-19 vaccines from Pfizer, Moderna, and others close on the horizon, we sat down with Professor Love to discuss how his team has been contributing to vaccine discovery and development and the biomanufacturing challenges and opportunities with vaccines that face scientists, engineers, and biopharmaceutical professionals today.
Raymond A. and Helen E. St. Laurent Professor of Chemical Engineering and member of Koch Institute for Integrative Cancer Research at MIT, Professor Love is also an instructor for MIT xPRO's online course, Principles of Biomanufacturing: Using Biotechnology to Manufacture Medicines.
Biomanufacturing's Impact on Vaccine Delivery
Newly discovered drugs only deliver on their promise once they reach the people who need them. Dr. Love stresses the importance of considering biomanufacturing early in the vaccine development process to ensure effective new treatments get to where they are needed quickly. Biomanufacturing challenges have emerged with the global production and distribution of COVID-19 vaccine doses.
"We need the available capacity in manufacturing plants to be able to produce different materials required for these vaccines in a pandemic. If this doesn't exist, we need to modify the development approach early on to align to what is available, which can be difficult to do quickly."
Biotechnology is the industry engaged in the development of products to treat disease using biologically based systems such as cells, bacteria, or yeast.

Biomanufacturing is the collection of manufacturing practices necessary to bring those products to patients safely and reliably.
Bringing biomanufacturing expertise earlier into the discovery and development process for vaccines could have dramatic effects, according to Professor Love. By continuing to enhance the manufacturing process in parallel to the animal testing taking place, scientists can speed the time required to transfer their processes to manufacturers. As manufacturers learn to work with materials, they become better-prepared to produce vaccines at the scale needed as soon as trials are completed.
Increasing Access to Vaccines Globally
As the early vaccines become available, making them accessible to uninsured populations and developing nations is a pressing concern.
Love points out, "In the publicly announced pricing of the vaccine, the prices per dose are expected to be around $20 - $30 in most instances. In developing countries, that price per dose is going to be challenging. Plus, it will be difficult to distribute new vaccines to parts of the world that do not have significant resources and infrastructure. As we move toward the end of the first round of vaccine distribution, there will be a need for lower-cost versions of the vaccine in the second and third waves. That's what we are working on now."
If the coronavirus persists, Love expects that vaccines may ultimately be administered annually. If this is the case, "Thinking about vaccine designs that would be compatible with other childhood vaccination schedules will be important," he adds.
How Technology and Advancements Speed Progress
Historically, vaccines have relied on altered versions of the pathogen that causes the disease. For example, altered versions of the poliovirus have been used for oral vaccinations designed to not cause polio themselves but to provide protection against the disease.
In the case of COVID-19, both the messenger RNA (mRNA vaccine) and protein-based vaccines present different considerations for safety, and candidates in these groups are advancing new technologies for vaccines in the clinic. The current circumstances of the COVID-19 vaccine represent an exciting opportunity for vaccinologists because there are several new approaches to vaccines that are making their way in clinical trials.
According to Love, the most critical challenge he and his team face today is speed. They have seen an acceleration in how they learn about the disease and best practices for intervention, but keeping pace to develop a scalable and accessible manufacturing strategy remains.
There have been considerable innovations in developing processes. For example, they are using data and predictive tools to determine the optimal sequence faster and have been applying new learning on the fly to refine manufacturing processes.
How to Learn More About Biomanufacturing
Love sees a lot of opportunity in biomanufacturing for people across biotech and other industries.
"People coming to our online biomanufacturing course are often working in a related area and ready for a career redirection," he says. "Or they want to understand the full cycle of bringing vaccines and other drugs to consumers. It's good that biomanufacturing has come to the forefront as a critical phase in the process. The more understanding there is of the process among researchers and scientists, the more likely they will be to consider manufacturability earlier in the discovery process. This will speed delivery, lower costs, and increase access."
For professionals in these fields who want to stay informed about biomanufacturing, Love recommends:
Principles of Biomanufacturing: Using Biotechnology to Manufacture Medicines
The National Institute for Innovation in Manufacturing Biopharmaceuticals