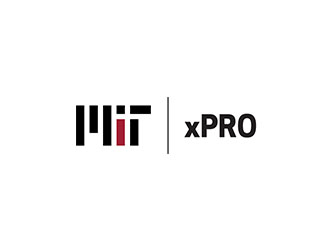 By: MIT xPRO on February 22nd, 2021
6 Minute Read
The Upskilling Effect: Survey Reveals Career Impact of MIT xPRO's Online Systems Engineering Certificate
Two-thirds of Survey Respondents Saw Career impact Within SIX Months.
A recent survey of professionals who earned Architecture and Systems Engineering certificates from MIT xPRO illustrates how learning online can result in major career advancement.

MIT faculty and industry experts have been teaching professionals across the globe as part of MIT xPRO's online Architecture and Systems Engineering program since 2016. To date, more than 11,000* professionals have completed the program and earned a professional certificate in systems engineering.
MIT xPRO surveyed 250 participants who earned an online systems engineering certificate about their post-program career experiences. Here are the a few of best insights from that survey:
Learners who earned an online Systems Engineering certificate saw an immediate impact on their careers
MIT xPRO's Architecture and Systems Engineering program made an almost immediate impact on the majority of survey participants who completed their online certificate, with 93% of respondents reporting that the program made an impact on their careers.

Of those surveyed, 66% saw a career impact within six months and 27% saw a career impact instantly.

Moreover, 23% of respondents received a promotion or started a new job and 24% gained new responsibilities.


Completing the program and earning a systems engineering certificate online also increased the earning power of survey participants: 65% of respondents who received a raise saw a salary increase of 10% or more after completing MIT xPRO's systems engineering certificate program.

Respondents from a variety of industries started applying the insights from their coursework immediately:
"I refer to my notes, worksheets, and examples quite frequently when assessing the state of the projects I support. My job as a systems engineer is to look at it from a customer or user point of view, what problem of mine is this going to solve and get to a very abstract concept without alienating my technical team. I need to understand the complexity, the constraints, and the connectivity of the system and this course has helped me understand that." — M. Cronin, Systems Engineer
MIT's Dr. Bruce Cameron, Faculty Director of the Architecture and Systems Engineering program, can already see how his program is changing the career landscape. "Our goal was to put the state of the practice on display, given that this field is all about building great products," says Dr. Cameron. "I'm so proud to see that our learners are also starting to make a meaningful contribution to improving the state of the art through their new roles. "
Learners who earned an online Systems Engineering certificate put it to use in the long term
"The MIT xPRO program was a great starting shot for my journey."

—Barry O'Reilly, Founder, Black Tulip Technology.

92% of survey respondents are planning to talk about the program in a future job interview. From getting promotions, to leading new projects, to launching their own companies, or starting PhD programs, learners who completed MIT xPRO's online systems engineering program leveraged the tools and insights from their coursework to make long-term career decisions.
After earning his online certificate in Architecture and Systems Engineering, Barry O'Reilly, Founder of Black Tulip Technology says, "I stepped even further into the world of complexity science, and realized that systems engineering had to be applied carefully in complex, dynamic, human contexts. From there I started Black Tulip Technology and eventually decided to apply more academic rigor to my thinking by enrolling in a PhD program with the Open University in the UK on the subject of Complexity Science and Software Design. The MIT xPRO program was a great starting shot for my journey."
Teams are skilling up, too
Hundreds of engineering teams have also completed enterprise-level training in Architecture and Systems Engineering, spanning multiple fields such as aerospace, automotive, defense, consumer appliances, and manufacturing. Teams from companies like Ford, Waymo, Tesla, Medtronic, Blue Origin, Analog Devices, GM, Whirlpool, Shell, Heller Instruments, and U.S. Naval Air Systems Command have completed this online program.
In describing how learners from such a breadth of industries and backgrounds have applied their learnings from his Architecture and Systems Engineering program, Dr. Cameron muses, "One of the amazing things about system engineering is that once you see it, you can't unsee it: it shows up everywhere. – it is like an Escher drawing."
---
---
* As of Summer 2022.