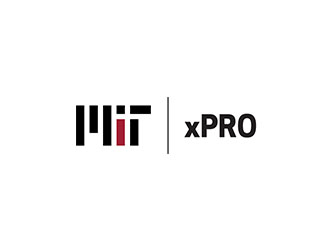 By: MIT xPRO on May 3rd, 2021
4 Minute Read
From Promotions to Patents: Survey Reveals Career Impact of MIT xPRO's Online Additive Manufacturing Certificate
A recent survey of professionals who earned a professional certificate in Additive Manufacturing (AM) from MIT xPRO illustrates how learning online can result in career improvements.
In March 2021, we surveyed 135 professionals who had earned their certificate in additive manufacturing after completing MIT xPRO's online course, Additive Manufacturing for Innovative Design and Production. The survey aimed to discover whether and how this online course impacted participants' career growth or trajectory. The results illustrated the value of both the actual content of the course in applied or on-the-job learning, as well as the value of the certificate itself in fulfilling respondents' specific career goals.
Since 2018, the MIT faculty, instructors, and industry experts involved in MIT xRPO's online additive manufacturing course have been applying their combined decades of experience to instruct professionals across the globe. To date, more than 5,000 professionals from hundreds of organizations have participated, including teams from Boeing, Ford, Grundfos, Tesla, Apple, Stryker, and Bosch.
Discussing the methodology and rationale behind launching this course, the course's lead instructor, MIT Professor of Mechanical Engineering John Hart says, "We designed the course to be accessible to both beginners and experts in AM—and to be technically rich while focusing on actionable knowledge that allows professionals to develop and implement innovative products and processes using AM."
At a Glance: MIT xPRO's Additive Manufacturing Certificate Career Impact
Aside from the perceived value of their online certificate in additive manufacturing, respondents also touted the applicability of what they had recently learned through the online course materials and exercises.


| | |
| --- | --- |
| | Professionals who learned additive manufacturing online with MIT xPRO were able to put their learnings to use rather quickly, with more than a third of respondents seeing an immediate impact on their careers and more than half identifying a positive impact within 3 months! |
"It was one of the most important courses I have ever attended. I moved from AM complete beginner to intermediate/advanced level in months."

- Horacio Albertini Neto, Professor at CEFET-MG Campus Araxa

"As a novice to Additive Manufacturing, I came in with an open mind. I really enjoyed a hands-on approach that Prof. Hart took in designing the course. Taking this course through my previous employer helped me get introduced to various technologies that drive Additive Manufacturing and gave me the opportunity to team up with peers in material science and machine learning to apply my learnings in designing new techniques that improve aspects of aerospace supply chain."

- Rahul Thakkar, Director, GM - Simulation Technologies at AWS
| | |
| --- | --- |
| | After completing the course, learners from a wide variety of industries have used their certificate in 3D printing to take on new responsibilities within their organizations, pursue exciting projects, or gain roles at new companies. |
"The course gave me the knowledge and competencies for conducting research and promoting AM of metals in Colombia. I created a postgraduate course about DfAM, proposed a project to manufacture a WAAM machine, and now I am writing a book during my sabbatical. "

- Carlos A. Narváez-Tovar, Associate Professor at Universidad Nacional de Colombia
When surveyed about the career growth value their certificate in additive manufacturing, most respondents agreed that having proof of their online coursework would prove valuable to future employers or hiring managers:
| | |
| --- | --- |
| | The majority of respondents who had hiring authority stated that they would be more likely to hire someone who had taken Additive Manufacturing for Innovative Design and Production over an equally-skilled candidate who had not participated in the course. |
| | Almost all respondents said that they would mention Additive Manufacturing for Innovative Design and Production in future job interviews. |
The MIT xPRO Experience: Networking as Part of a Global Community
"We stay in touch with many past participants, and are amazed by the impact they have created using AM, and how their careers have advanced."

- Professor John Hart, Professor of Mechanical Engineering; Director, Laboratory for Manufacturing and Productivity (LMP), MIT
This course provides the opportunity for learners across a wide array of professional backgrounds the opportunity to connect and learn from one another.
"This course has created a global community of experts across all fields that touch additive manufacturing—including aviation, space, medical devices, consumer products, and energy system," remarks Professor Hart. "We stay in touch with many past participants, and are amazed by the impact they have created using AM, and how their careers have advanced."
Whether you are looking for a comprehensive and timely overview of this emerging technology, or a deep dive into industry-specific case studies and hands-on exercises, propel your career and learn to leverage 3D printing by enrolling in this 10-week online course from MIT xPRO. Additive Manufacturing for Innovative Design and Production runs 3 times per year. Explore the course.