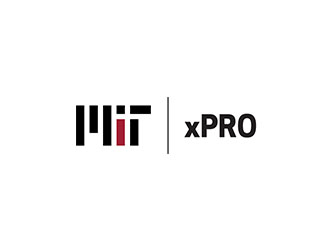 By: MIT xPRO on November 17th, 2021
3 Minute Read
Investing in Workplace Learning is No Longer Optional
"The two questions that companies are asking themselves now is: 'Are my workers set up for success?' and 'Do they have the skills they need to keep up with increasingly new and complex technological changes?'"

-- Franklin Mathieu, Senior Director of Sales at MIT xPRO
COULD OUTDATED THINKING ABOUT WORKPLACE LEARNING BE KEEPING YOUR ORGANIZATION FROM THRIVING?
We talked to Franklin Mathieu, Senior Director of Sales for MIT xPRO -- an MIT organization that offers professional development and corporate learning solutions -- about the trajectory of workforce education, and his top three reasons why executives can no longer ignore it.
1. Planning for workplace learning improves your organization's ability to look toward the future.
"The necessity of remote work and the ubiquity of productivity tools for virtual collaboration have inevitably led to new ways of thinking within organizations. These new ways of thinking require new sets of skills for workers on the ground," observes Mathieu. "The two questions that companies are asking themselves now is: 'Are my workers set up for success?' and 'Do they have the skills they need to keep up with increasingly new and complex technological changes?'"
Professional development is a continuous process, not a one-time project. Any Chief Learning Officer, HR Manager, or executive can tell you that planning an employee development program requires regular re-examination of your organization's needs, goals, and values. Companies that prioritize on-the-job learning are constantly on the hunt for the latest trends in workforce education for their industry, which may give them a better understanding the market(s) they serve and the skills their employees will need to help their organization adapt and thrive.
2. Offering online learning opportunities makes employees more productive.
Online learning has become a powerful tool for maintaining a culture of learning that lends itself to employee productivity. According to Eagle Hill Consulting, 77% of surveyed employees agree that a culture of learning allows them to do their best work, 76% see the impact in productivity and efficiency and another 74% draw a correlation between culture and their ability to serve their customer base.
When casual office hallway exchanges and coffee breaks disappear, so do opportunities for institutional knowledge transfer and peer-to-peer learning. Enrolling distributed teams in online courses or programs can increase meaningful interactions and knowledge exchange within and between employees who might otherwise never meet.
3. Increasing internal mobility retains employees longer.
If your organization wants to mitigate the impact of "the great resignation," offering flexible learning opportunities could be the key.
In a 2021 survey of 2,000 workers from the United States, a quarter of respondents stated their plans to change jobs after the pandemic and 80% of those planning to do so were concerned about their career advancement; 72% said the pandemic caused them to rethink their skill sets. That same survey showed that more than half of potential job-hoppers have sought out new trainings and skills during the pandemic.
Mathieu sees this widespread demand for workforce training as an opportunity for executives across industries: "Leaders are seeing new modes of working during the pandemic, and understand that new ways of thinking must follow. They're asking themselves 'How can I harness this?' and 'What is integral to the success of my organization?' Their answers may vary -- some may care more about their supply chain, others about cyber security or employee productivity -- but thoughtful leaders understand that online workforce training is the key to retaining talent, adapting and thriving in the face of continued disruption."