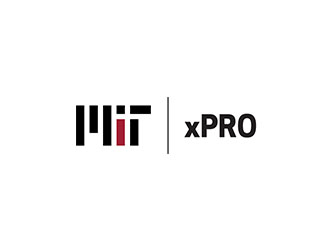 By: MIT xPRO on March 10th, 2020
4 Minute Read
From the NFL to the Boardroom – How Next Play Capital Founder Ryan Nece Used Online Learning to Up His Negotiations Game
Former NFL Linebacker Ryan Nece is no stranger to negotiation. Whether it's with his 3-year old son ("He beats me every time," says Nece) or negotiating on behalf of his venture capital firm, Next Play Capital. Despite all of this day-to-day negotiation practice, Nece felt that he was missing formal training. So, he decided to participate in MIT xPRO's online negotiations course, Negotiating to Create Value: The Mutual Gains Approach.
We sat down with Mr. Nece to discuss his online learning experience, and how athletes and executives alike can benefit from the Mutual Gains Approach (MGA).
Q: You're obviously a very busy guy. You're a venture capitalist and you have your own non-profit, the Ryan Nece Foundation, which works to empower teens to become leaders and embrace volunteerism. What was appealing to you about an online course?
A: Naturally, I've always been a curious person. That curiosity has fueled me in so many areas of my life. Areas that I wanted to be able to strengthen - you usually do that by picking up the latest bestseller or you talk with an expert, or you talk with a mentor - but I felt somewhat called to get back into a classroom-like setting.
Q: Did you have a lot of negotiation experience going into the course?
A: Negotiations skills were really important for me because it is something I do naturally on a daily basis. Whether it's with my 3-year-old son, constantly negotiating - he beats me every time - or whether I'm negotiating contracts or deal terms on the investment side. So, I just realized that this was an area where I felt comfortable but I never had that formal training around it.
Q: Did you come into this course with any particular goals or learning outcomes you hoped to achieve?
A: For me it was three different goals: for one, "Can I actually fit this into my routine and schedule?" This course has opened the door to the idea that I can actually do more. I felt really comfortable with the pacing of the program... I could customize it really, in a sense, to fit my schedule. My wife actually shook her head when she found out I was adding something to my plate. But, I found a way to make it work.
The second goal was, "Can I handle the curriculum?" Obviously, MIT is a very prestigious university. Was I going to be able to keep up? It made me nervous... but also it encouraged me because I'm a competitive person. I was like, "Great I'm going to see if I can hold my own." Being able to read and see the interactions with classmates, and that you were on par with them and had a similar understanding of the material was really helpful.
The third goal going into it was, "How am I actually going to use this?" I wasn't sure until I actually went through the course, and I'd have to say yes. The things that I've learned, I want to continue to practice. I'll remind myself, "What was that technique? How did they approach that particular negotiation?"
Q: On that note, have you had the chance to apply anything you learned from the course in your day-to-day life?
A: Yeah, absolutely! Oddly enough, we are in the hiring process. With some of the new hires... we're getting to the point where we're meeting their needs as much as they are meeting ours.
That concept of how to make it a win-win-for both parties -- putting myself in their shoes and understanding their wants and needs while not neglecting what we need to get done -- has been really helpful and has made me more aware when I step into the room.
Q: As someone with a lot of business experience under your belt, do you feel like the negotiation simulations were good preparation for learners newer to business negotiations?
A: I think it's probably really hard to create a simulation that's truly real life, in the sense that there are so many variables that go into a negotiation. Even the attitude you have, that you wake up with that day, can affect the outcome. So, I felt like the stories that were shared were good, but I thought of a million other things that were being left on the table. But, it allowed us to focus on the techniques, which I think was important.
Q: What do you think was the most challenging element of the course?
A: The most challenging aspect was, for me, making sure that you're present. So, I'm not flying through the material just to say that I watched the video, that I read that material.
I think sometimes as an executive or a professional, you kind of say "I already know that," so you gloss over it. So, there was constant tension for me, to tell myself, "You don't know it. Read it. Pay attention. Absorb it."
Q: How do you think someone coming from a non-business background could benefit from a negotiations course?
A: I think everyone can benefit from it. The reason is because any individual would be surprised at how often they're negotiating and how often these techniques can be applied to help them.
Q: Do you think it has any applications in the sports world, as a former athlete?
A: Absolutely! As a former athlete, I think most athletes don't understand the techniques of negotiation other than the fact that they can say, "I'm the best player because my stats say that."
Asking "What are the needs of the team? What position are they coming from?" I think would really benefit an athlete because they're constantly in a position where -- whether they're negotiating their contracts on the playing field or negotiating contracts for endorsement deals -- [they need to] maximize their brand, but at the same time meet the needs of the people who are their partners. I 100% think this would be a great course for almost all athletes.
Q: Those are awesome insights, Ryan. Thank you for your time.
A: No problem! Thank you.
Looking for guidance from MIT faculty on how to leverage the Mutual Gains Approach? Join peers from around the globe at MIT xPRO's next online negotiations course, Negotiating to Create Value: The Mutual Gains Approach.