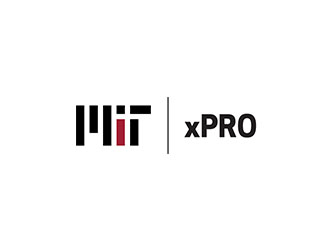 By: MIT xPRO on November 11th, 2022
3 Minute Read
MIT xPRO Introduces New Professional Certificate in Game Design
Technology Insider | Online Education | Professional Development
Program leverages MIT Game Lab's innovation and research for modern-day board and video game design
BOSTON, November 11, 2022 – MIT xPRO has opened registration for the first cohort of its Professional Certificate in Game Design — developed in collaboration with Emeritus to help professionals break into or advance their careers in modern-day game design or a related discipline. Today, success in game design requires more than just a fundamental knowledge of the field. It requires capabilities in project scoping, product management, and above all, a vision for creating games that resonate with players from many different backgrounds.
Program leader Philip Tan, a research scientist in MIT's Game Lab, focuses on amplifying the voices of different cultures through games. "Play is an important part of what makes us human. Being willing to play with each other gives us all a chance to share an experience, to find common ground, and to understand each other a little better," says Philip. "Players invest a great deal of time, money, and emotions into games; often as rewards for hard work and to socialize with friends and family. Games and play occupy a special place in our lives, which makes game design a very special craft," says program co-lead Mikael Jakobsson.
"Pretty much everybody in the world finds enjoyment in some game, sport, or puzzle. However, not many people know much about the hard work that goes into those experiences for you to enjoy. By practicing game design, I hope participants in the course will also better appreciate the games they already enjoy and find additional value in both traditional and new types of games."
Tan hopes the program will enable a generation of games with a broader worldview. "When we conceive of games, we are always limited by our own knowledge and experiences: what we know about the world and what games we have played," he says. "This course aims to broaden that by encouraging participants to look beyond their favorite genres and titles. We also hope that participants will see the value in bringing in a wider range of viewpoints, life experiences, and domains of knowledge so that they can create games that look and play very differently from what is currently mainstream in the game industry."
In addition to developing fundamental skills in the field, including prototyping, design platforms, and survival tools for the job, participants will learn about cultural responsibility, inclusivity, and accessibility in the context of game design. "Game design draws on other design traditions like industrial design and architecture, as well as other technical and artistic practices. But it also offers unique challenges and possibilities, which is why I find it especially rewarding." says Jakobsson
The Professional Certificate in Game Design is geared toward recent graduates with a background in technology or game development, early career game professionals, and creative professionals who are passionate about board games, video games, or games in general and wish to build upon their experience to design games that are both immersive and mindful.
"Games foster a sense of connection," says Erin Rosenblatt, Vice President⎯Online Certificates. "Learning to design games with an understanding of a wide-ranging audience will help improve the game experience and allow designers to have a greater impact."
The first cohort of the online program starts December 8, 2022, and the fee is $7,450. For more information about this program, please visit the program website.
About MIT xPRO
MIT xPRO is collaborating with online education provider Emeritus to deliver this online program through a dynamic, interactive, digital learning platform. This course leverages MIT xPRO's thought leadership in engineering and management practice developed over years of research, teaching, and practice.
About Emeritus
Emeritus is committed to teaching the skills of the future by making high-quality education accessible and affordable to individuals, companies, and governments around the world. It does this by collaborating with more than 60 top-tier universities across the United States, Europe, Latin America, Southeast Asia, India, and China. Emeritus' short courses, degree programs, professional certificates, and senior executive programs help individuals learn new skills and transform their lives, companies, and organizations. Its unique model of state-of-the-art technology, curriculum innovation, and hands-on instruction from senior faculty, mentors, and coaches has educated more than 250,000 individuals across 80+ countries. Founded in 2015, Emeritus, part of Eruditus Group, has more than 1,400 employees globally and offices in Mumbai, New Delhi, Shanghai, Singapore, Palo Alto, Mexico City, New York, Boston, London, and Dubai. Following its $650 million Series E funding round with Accel, Softbank Vision Fund 2, GSV Ventures, and CPP Investments in August 2021, the Company is valued at $3.2 billion, and is also backed by Leeds Illuminate, Prosus Ventures, Sequoia Capital India, Bertelsmann, and the Chan Zuckerberg Initiative.